Munya Avigail Upin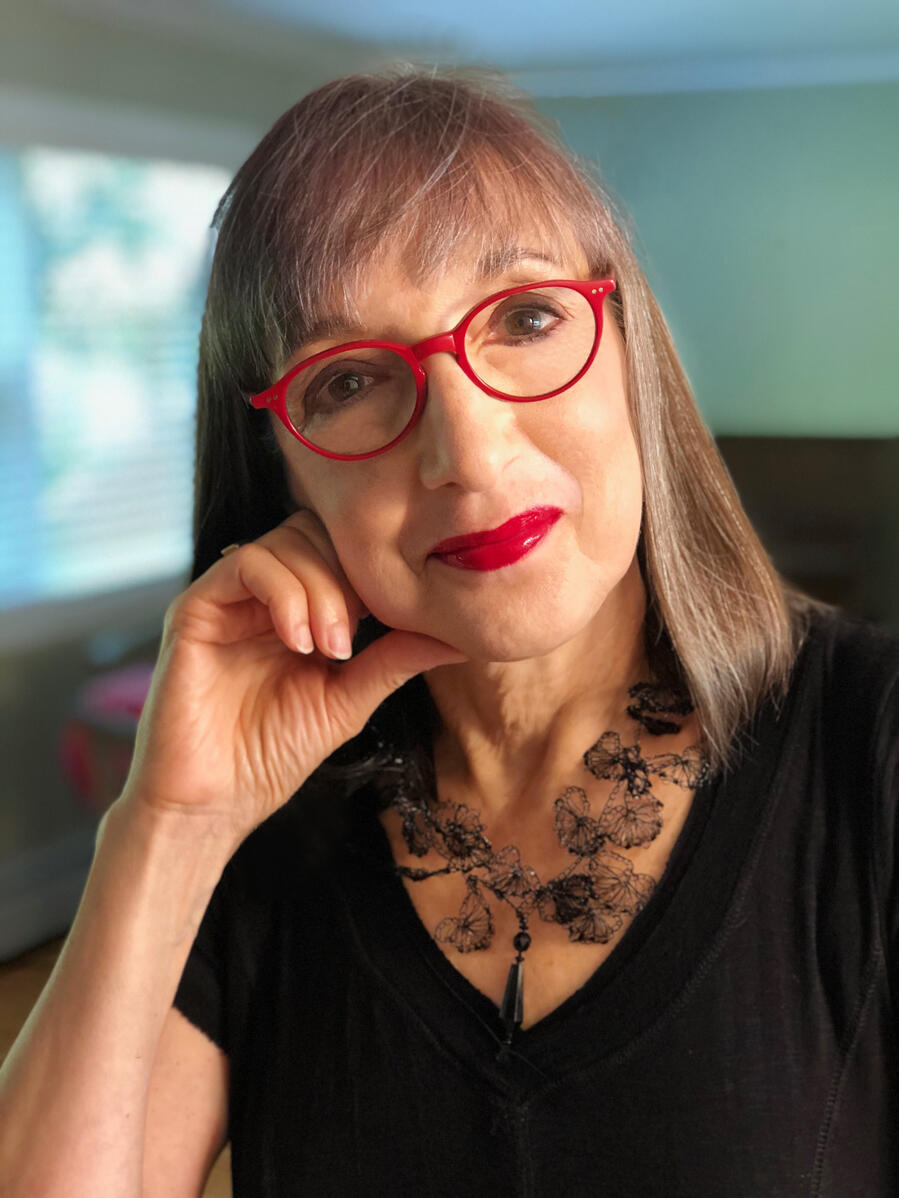 Designer/Metalsmith
Munya is an educator, galleriist, and award-winning artist. Her work is in museums, galleries and private collections throughout the United States. She lectures and teaches across the country.
Judaica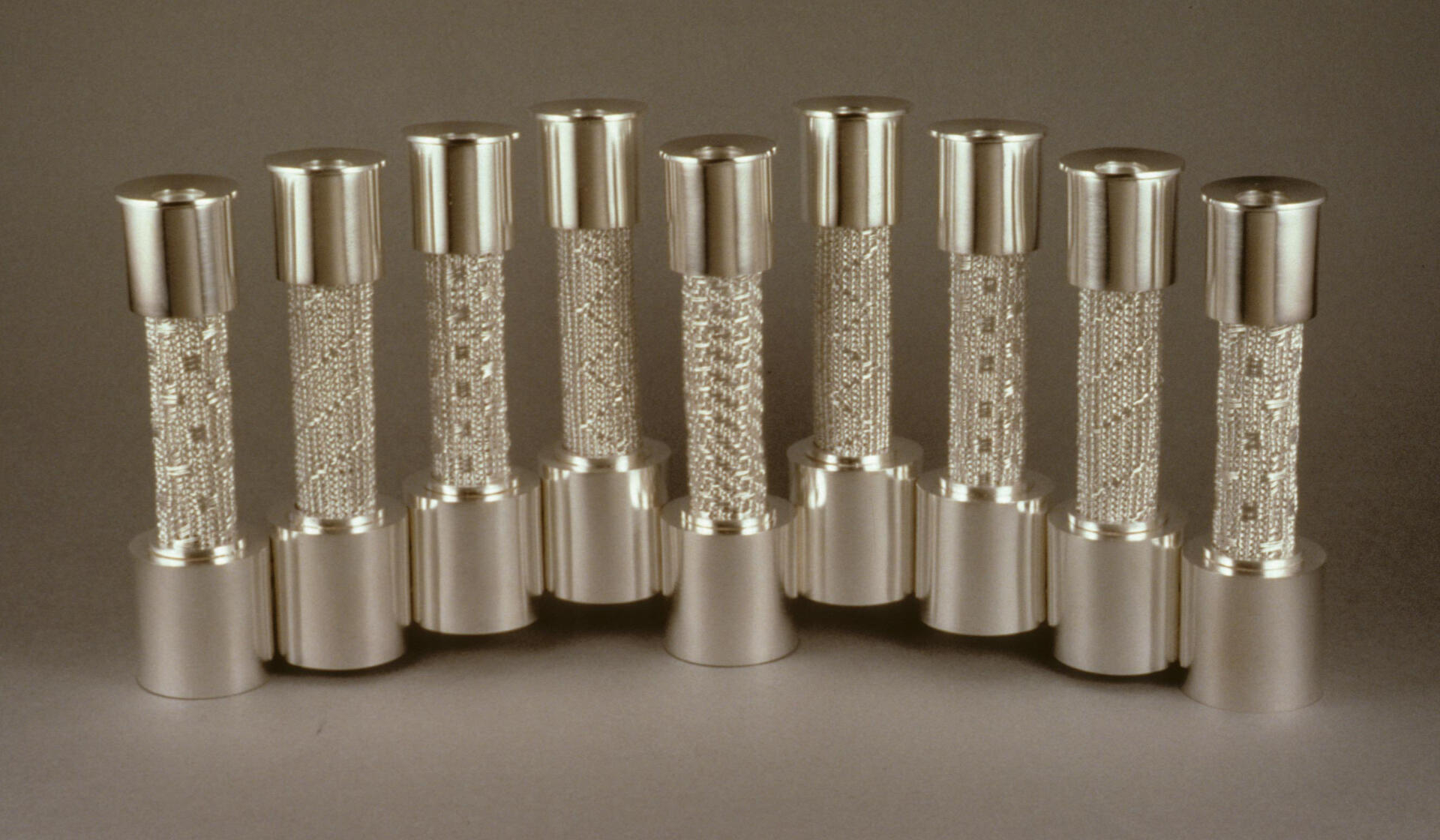 Sculpture
Jewelry
Bio
Munya Avigail Upin is a nationally recognized artist with over forty-five years of experience in the field of metalsmithing. Her award-winning work is in private collections, museums, and galleries throughout the U.S. Her work has been featured in numerous periodicals, newspapers, and books over the years.

Munya's oeuvre includes wearable art, small sculptures, and contemporary Jewish ceremonial objects. She has created one-of-a-kind pieces for synagogues and private collectors. She is a sought-after educator leading workshops at colleges, craft centers, and museum schools.

A native of Faribault, Minnesota, Munya Avigail Upin began working with metal in high school (thank you, Eugene Larson). After earning a BFA from Drake University, an MA from San Diego State (thank you, Arline Fisch), Munya became Artist in Residence at the Oregon School of Arts and Crafts and later earned an MFA from California State University- Fullerton.

She has taught at the University of Wisconsin at Madison, Southwest Texas State University, the Massachusetts College of Art, and the Museum School in Boston. Still, she will tell you that her favorite gig was teaching Art Metals at Lincoln/Sudbury Regional High School in Massachusetts. Munya felt working with high school students was her true calling.

Upin was born and raised in a rural community in southern Minnesota. A member of one of only three Jewish families in town, and fifty miles from the nearest synagogue, Judaism played a pivotal role in her life and continues to influence her work. Most of the ritual objects she creates incorporate woven silver, her signature technique. Temple Beth-El, Providence, Temple Beth El, San Antonio, and the New York Jewish Museum are selected institutions that have commissioned work.